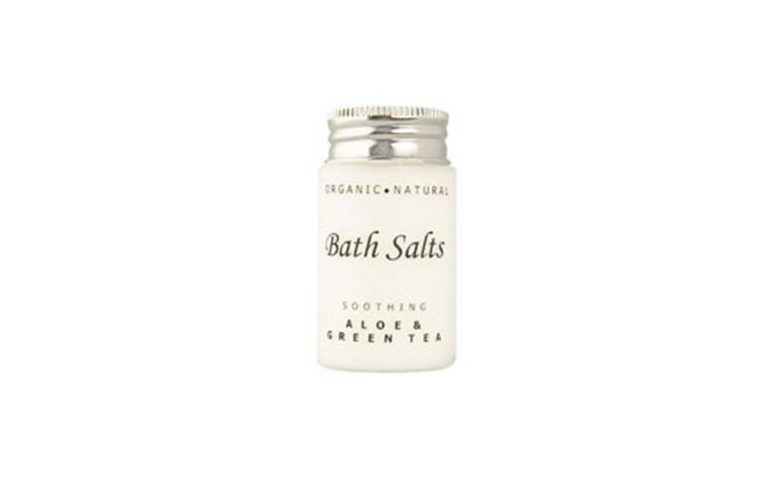 Bath Salts
Each case contains 500 units
Made with organic Aloe Vera and Green Tea
Delightful aroma for all to enjoy
Our bath salts are unparalleled in quality and price!
These bath salts are perfect for ensuring your guests are comfortable and smelling fresh!
Having the right amenities for your guests is essential to enhancing the overall experience of their stay.
Furthermore, due to the high quality organic ingredients you can be certain that everyone will be impressed! Made with real organic green tea and aloe vera, this is nothing less than the highest quality.
We recommend they use the product with water that's a lukewarm to mildly hot temperature. This is to ensure that they dissolve fully and completely, to get the true effect of the bath salts.
Additionally, our current range of accessories beautifully complement each of our collections.