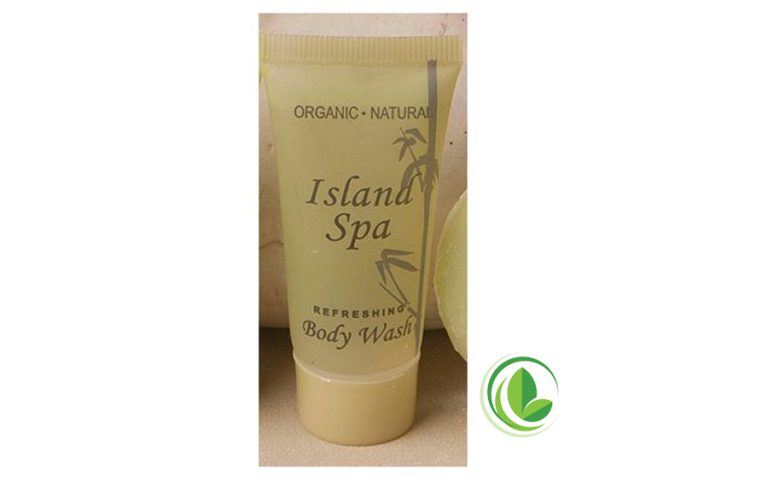 Island Spa Body Wash
Imbued with olive oil, organic honey, and pure aloe vera
Tranquil Tropical Citrus Fragrance
1.75 oz per individual bottle
300 units included per case
Environmentally Friendly
Created with pure ingredients and a luxurious look, this Island Spa Body Wash brings a bright elegance to each guest's room.
Olive oil, organic honey, and pure aloe vera are all imbued in the island spa body wash. Lightly scented in a tranquil tropical fragrance!
Furthermore, this product is enriched with soothing aloe, natural olive and palm oil. This generates a fresh alluring citrus fragrance! Subtle and not too overbearing, the scent is certain to please even the most stubborn of guests.
Lastly, everyone will enjoy the clean & natural goods, and appreciate the option to have an environmentally friendly choice!