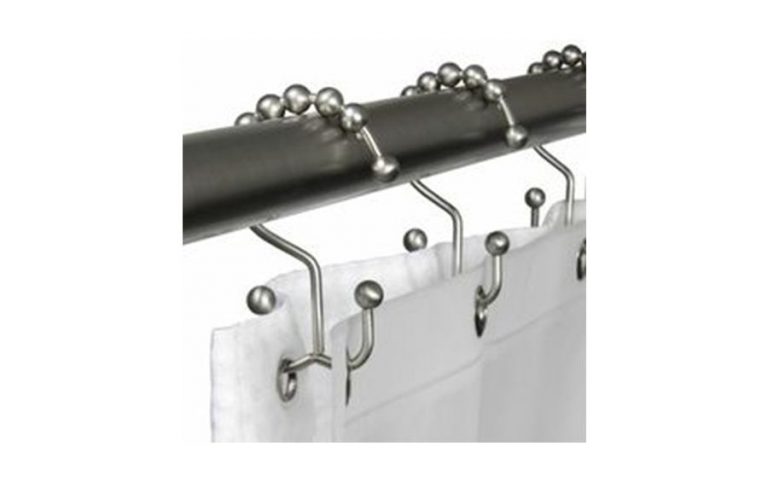 Shower Curtain Hook For Two Cortains
Stainless steel
Ball bearing for easy frictionless pulling.
Dual bottom hooks
Dimension 8 x 5 x 2"
Most people think there is only one type, that being the plastic 'C' style rings which are very cheap and ineffective. Even if you have standard metal rings you will find that if you are using an extend-able rod the hooks will tug when you slide the curtain back and forth over the join, pulling on the curtain eyelets which will eventually tea. Dimension 8 x 5 x 2"