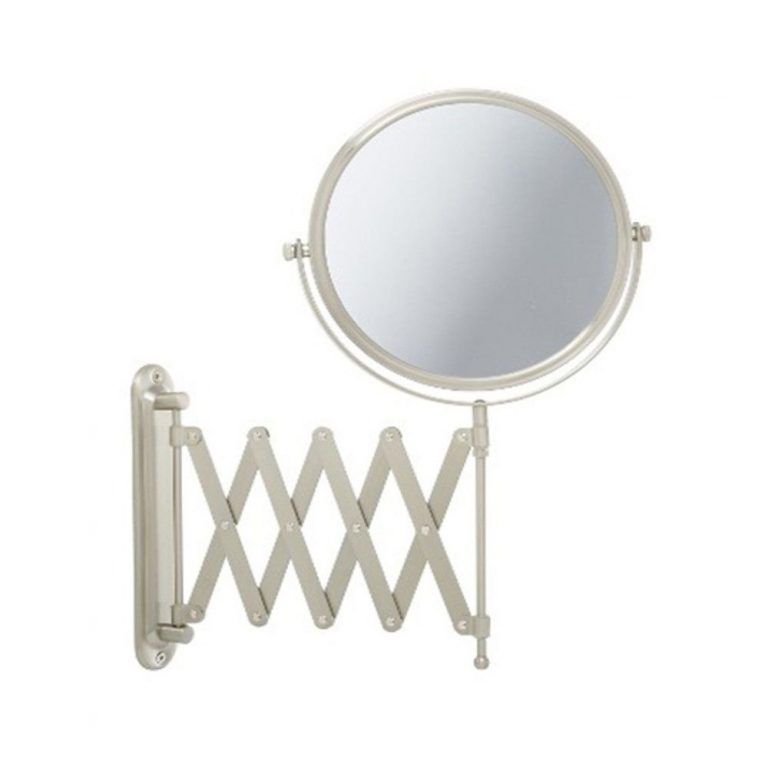 7X Wall Mount Magnifying Mirror
Wall mount mirror
13.5-23.3 inch extension
Matte nickel finish
Smooth 360-degree swivel design
1x and 7x magnification options
Dimensions 11 x 14 x 3"
8 inch diameter
Examining your face has never been easier, thanks to this 7X wall mount magnifying mirror!
Whether it be for cosmetic purposes or otherwise, this 7x wall mount magnifying mirror is a must-have in any bathroom!
Used in luxury hotels and spas, it is an aid to anyone trying to see what's really on their face.
Not only is it practical, but it's also incredibly stylish, too! Classic design with a matte nickel finish, it'll complement any decor!
Additionally, with its 8-inch diameter and its smooth 360 degree swivel design AND its extender it can reach all the angles that you need to make sure that every detail is in place!