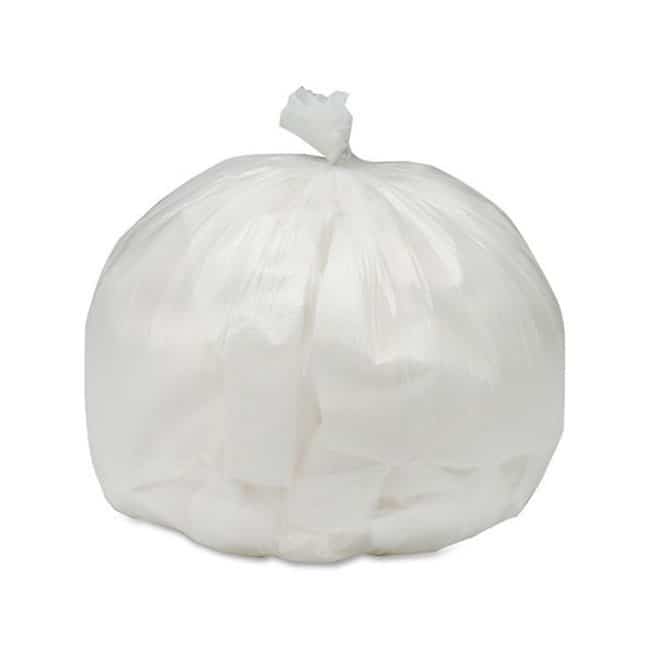 Medium Plastic Bag
High Density Can Liners
Strong star seal bottom construction
Opaque white with a printed child suffocation warning printed on the bags
Dimension 40 x 48"
Price per 250
Whether for trash cans or for gathering belongs, this medium plastic bag is a must-have!
When in a pinch, a medium plastic bag could be just what you need! Use it to line your trash cans to make cleaning up easier. You could also just use it to hold onto whatever items you need to, it's very convenient.
High Density Can Liners are available in ten different size and gauge configurations, so there's bound to be one that's just right for your needs. Also, they feature a strong star seal bottom construction that helps them conform to the can's shape.
Furthermore, Low Density Can Liners are opaque white with a printed child suffocation warning printed on the bags. Dimension 40 x 48"
A cost-effective choice for everyday use!