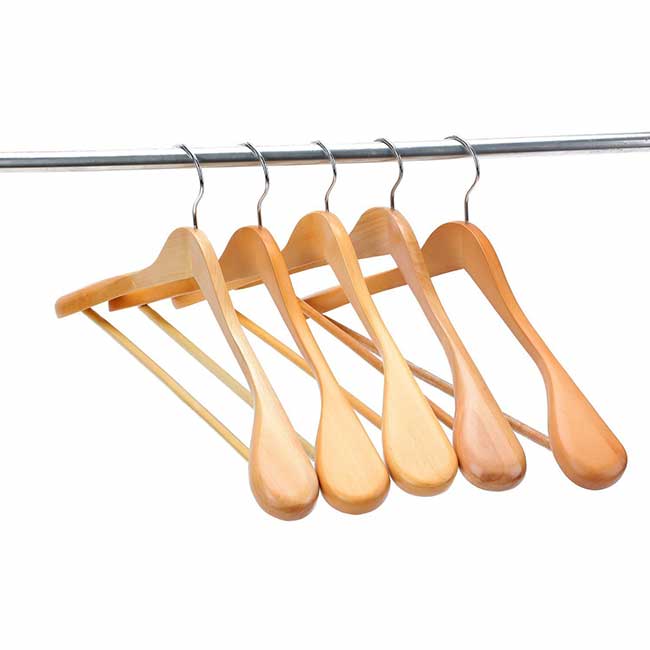 Natural Wood Suit Hangers
Solid premium hardwood
Natural Stain Finish
Smooth Lacquer
Set of Routered notches
Polished chrome swivel hook
Dimensions 0.5 x 17.5 x 9.2"
Price Per 30 Units
Keep clothes fresh, clean, and wrinkle free with these natural wood suit hangers!
Our natural wood suit hangers are both practical and beautiful, essential for any bedroom!
Organize your closet in style with Whitmor's set of 16 suit hangers. These hangers are made of solid hardwood with a polished chrome swivel hook. Furthermore, the multiple coatings of lacquer create a smooth snag free finish.
Additionally, each hanger features a slim, space-saving body, a trouser bar to hold slacks and a set of notches to securely hang tops with straps. Also, the Dimensions are 0.5 x 17.5 x 9.2"!
Don't delay, purchase some today!