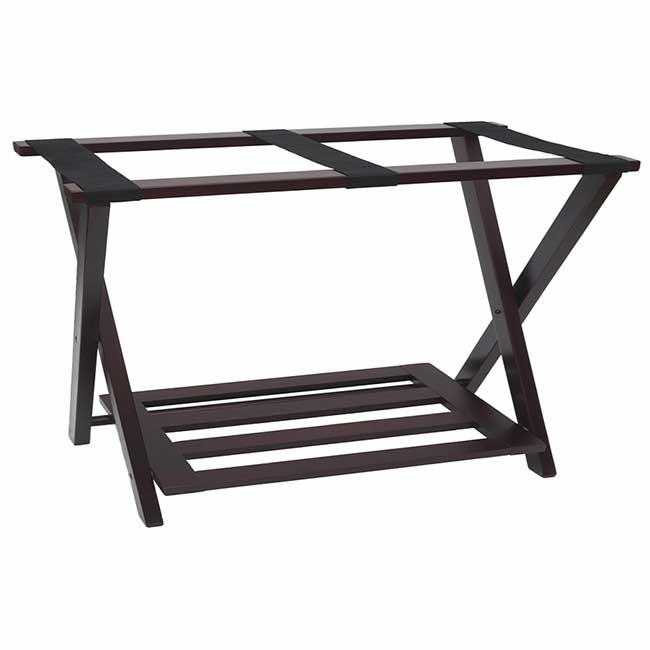 Luggage Rack with Shelf
Hotel-style folding luggage rack
100% solid wood
Walnut finish
Black straps
Dimensions:
Price Per Unit
Don't let your guests stay in a room that doesn't have this luggage rack with shelf!
Hotel-style folding luggage rack welcomes guests with a convenient spot to pack and unpack. Our luggage rack constructed with 100% solid wood in warm Walnut finish with black straps.
These are professional grade quality racks, intended to support heavy duty weights. The material is incredibly sturdy, and able to withstand an immense amount of weight.
Furthermore, the quality of the rack is designed so that it can match in almost every type of room styling!
Additionally, the dimensions are 18.7 x 26.5 x 20", so that you know you'll be getting a good deal! Also, anyone who uses it can expect nothing less than the best!