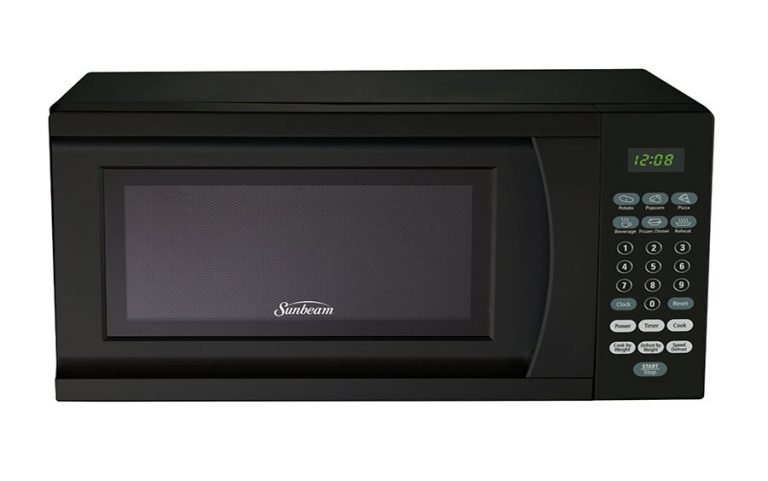 0.7 Sunbeam Microwave Oven
Black
700-watts
6 auto-cooking settings
10 adjustable power levels
Express cooking or weight defrost options are also included
LED display with digital timer and clock
Child-safe lock-out features
Dimension 19 x 12 x 12"
Price Per Unit
The Sunbeam Microwave Oven is a boon to any kitchen set!
The SGS90701B 0.7-Cubic Foot Sunbeam Microwave Oven in Black has 700-watts of cooking power!
Furthermore, it has 6 auto-cooking settings! With 10 adjustable power levels, meals can be prepared with ease.
Additionally, faster preparation is possible thanks to the express cooking and weight defrost options. An LED display with digital timer and clock provides easy viewing and a child-safe lock-out feature prevents unsupervised use.
Do almost nothing and let the microwave take over and make your meals for you!
Additionally, the dimensions are 19 x 12 x 12" so you know it's reliable.
Get your own microwave oven today!