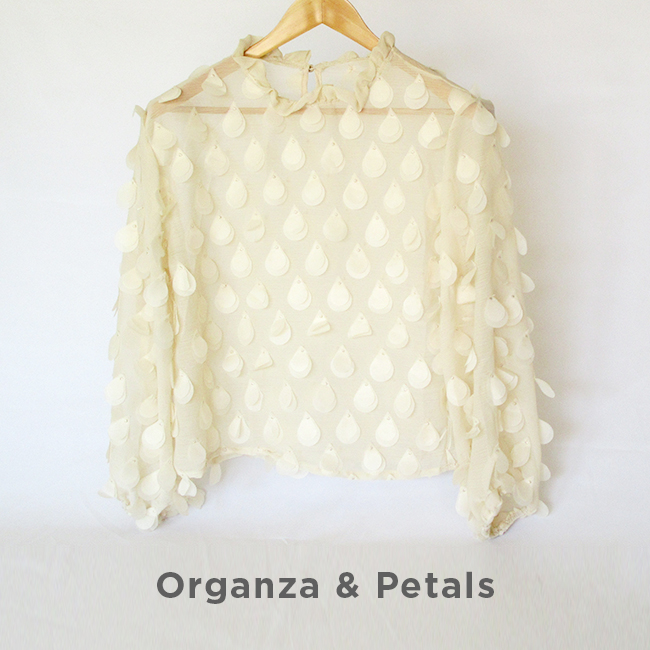 Organza Blouse hand cut petals
Sold individually
comes in two colors, white and beige
Long sleeve, elastic on wrist
imported
Dry clean
One size, covers S,M,L
Lightweight and easy to carry
One button closure at back
Organza Blouse hand cut petals. Sexy and elegant for any age and occasion !!!!!
Organza Blouse hand cut petals, is decorated with details of handmade appliques. Furthermore, You can wear with skirts or pants. Additionally, this blouse is versatile. It can be used for any occasion and any age.
Additionally, it comes in two colors, white and beige. Long sleeve, elastic on wrist. One size, covers S,M,L. In Fact, Lightweight and easy to carry. As well, one button closure at back. Indeed, Professional Clean Only.
Dimension: 22"L X 38"W. Long sleeve 22". Imported.
Pair with pant or skirt for an chic and fashion look that works day or night.