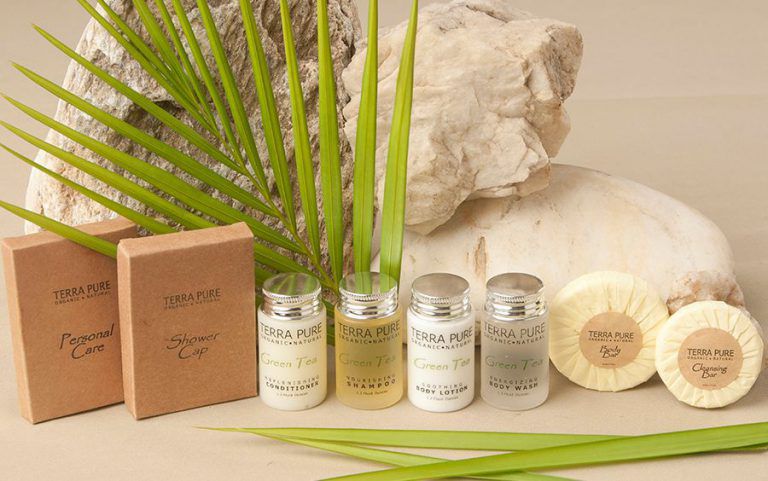 Terra Pure Green Tea Shower Cap
Packaging made from recycled and organic materials
1 shower cap per box
Transparent plastic with an elastic band
Excellent for comfortably keeping hair dry
Each unit contains 12 shower caps
Each case contains 500 shower caps
The Terra Pure Green Tea Shower Cap brings elegance and class to all who use it.
Made with pure ingredients and packaged using recycled paper and 100% soy based ink, Terra Pure Green Tea Shower Cap is one of the most environmentally friendly amenity products available today.
The Terra Pure Green Tea Shower Cap will comfortably keep your hair dry! With a reliable yet comfortable elastic band for anyone who needs their hair secured! Guests come back wanting more and more every single time, no amount is truly sufficient!
Due to each of the caps being individually wrapped, you are guaranteed a lovely looking presentation for all of them. This will ensure you are always prepared to look your absolute best. It also allows for a quick and easy gift to give away to people who may be in need of something useful like a shower cap!
The superior formulations and exquisite design of Terra Pure Green Tea exemplify quality.